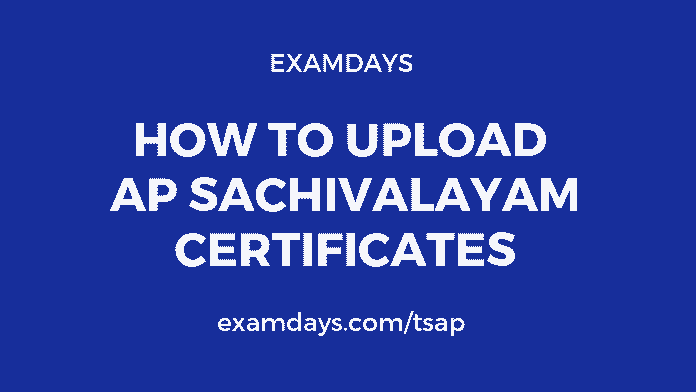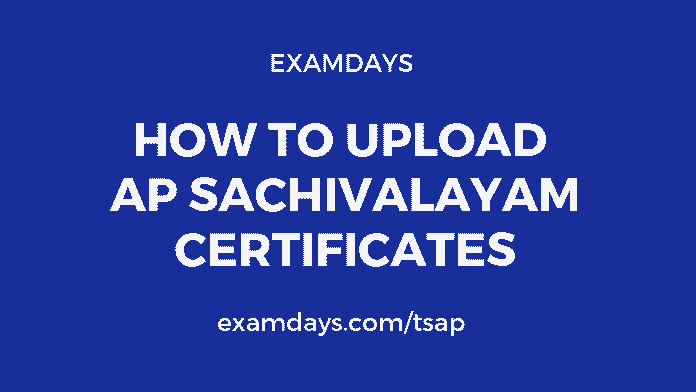 AP Sachivalayam Certificates Upload
AP Sachivalayam Certificates Upload Link 2020: Andhra Pradesh Sachivalayam application form submitted candidates should aware of Grama and Ward Certificates upload. Those who are shortlisted in the merit list, they have to upload the original scanned copies into Sachivalayam website for call letter and attend the Document Verification (DV) in person for formalities completion.
Sachivalayam Merit List Rule
The selection process is 40% (60 Marks) for OCs, 35% (52.5 Marks) for BCs and 30% (45 Marks) for SCs, STs and PHs.
AP Sachivalayam Certificates Upload Link Activated
The Sachivalayam certificate upload date is given already, which is scheduled from 21.09.2019., Those who are crossed above merit list rule, they have to ready with Original Scanned documents.
AP Sachivalayam Certificates Upload Link
OLD DATES
Certificate upload to website date: 23.09.2019 onwards
AP Sachivalayam Document Verification Call Letter Date: 23.09.2019 to 24.09.2019.
Document Verification Date 2019: 25.09.2019 to 27.09.2019.
Issuing Joining Orders Date: 30.09.2019.
Facilitating & Introduction Date: 01.10.2019 & 02.10.2019.
Grama & Ward Sachivalayam Openings Date: 02.10.2019.
AP Sachivalayam Certificates Upload Procedure
The AP Sachivalayam Certificates upload link is activated on 23.09.2019 at 03:30 PM onwards.
Candidates have scanned the original documents (Colour mode) and upload the same as per the request mode in the upload link.
Each certificate size should be 400KB (supported format: pdf/jpg/jpeg/png).
Once the upload completed, then download the uploaded certificates in ZIP Format (all certificates in one place) and then take the same downloaded certificates with Sachivalayam link address in the footer in each certificate.
Enter the Hall Ticket number, DOB, and security code (displayed on the screen).
AP Sachivalayam Certificates Upload Link
Download AP Sachivalayam Upload Certificates Link
Any issues while uploading certificates, comment in the below comment box for assistance.
Note: Make sure, you should upload the appropriate documents only.