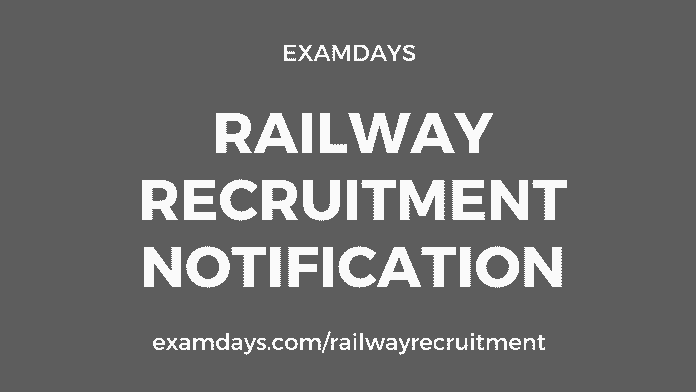 RRB Group D Question Paper 1 October 2018 1st Shift
Railway Recruitment Board RRB conducting RRB Group D in the month of September 2018 from September 9th to October 31st, 2018 and each day RRB conducting three slots. Candidates can download the Railways RRB Group D Slot Wise Questions Asked in the prelims examination. As per RRB Group D exam pattern, the RRB Group D Exam consists of 100 questions in English, Hindi, and other languages, with these 75 questions candidates can complete the exam within 100 minutes (1 and half hour) and PWD candidate has added additional minutes as per reservation.
RRB Group D 1 October 2018 Examination 
Number of Questions in RRB Group D Exam: 100 Questions.
Time Allotted for RRB AP Exam: 90 minutes 
Types of Questions: Multiple Choice Questions (MCQ).
Negative Marking: 1/3rd for every incorrect answer.
| | |
| --- | --- |
| Section | No.of Questions |
| Mathematics | 25 |
| GI & Reasoning | 30 |
| General Science | 25 |
| General Awareness and Current Affairs | 20 |

RRB GROUP D ALL QUESTION PAPERS
Important for RRB Group D Candidates
[Total_Soft_Poll id="2″]
RRB Group D Question Paper 1 October 2018
Who is the CEO of Adobe?
Who was the Chief Minister of Jammu & Kashmir?
Which actor has won the Padma Vibhushan?
Which film won the Oscar for the best film in 2016?
Who is the President of USA?
Krishna Sobti is related to which field?
Who is the governor of Odisha?
Who is the current Lok Sabha speaker?
Who won the Science & Technology award 2018?
What is the full form of HTML?
Who was the winner of U-17 FIFA World Cup 2017?
Which countries were involved in Garun Shakti 2018?
Where is the Valley of Flower National Park situated?
NOKIA company is from which country?
Who has climbed the Mt. Everest 7 times?
Who is the owner of Chennai Super Kings?
Who is the Brand Ambassador of VIVO?

RRB Group D Question 1 October Shift 1

SI unit of Power?
The largest organ in the human body?
Valency of Bromine?
SI unit of Force?
Molecular Mass of Calcium?
What is the value of room temperature?
Which non-metal is lustrous in nature?
pH value of Vinegar?
pH value of Acid?
The atomic number of Chlorine?
To which group do noble gases belong to?
RRB Group D Exam Analysis 1 October 2018 Shift 1 – Mathematics

How many perfect square factors are there in 729?
How many digits are there in the numbers between 1 to 1000?
If x+1/x=root3, then find the value of x^3+1/x^3?
Number System 2Qs
Simplification 3Qs
Percentage 2Qs
Simplification 4Qs

RRB Group D 1 October 2018 Shift 1 – General Intelligence and Reasoning

Blood Relations 1Qs
Syllogism  3Qs
calendar
Venn Diagram
Numeric Series
Mirror Image 1Qs
Coding Decoding
Figure Counting 1Qs

RRB GROUP D ALL QUESTION PAPERS
[Total_Soft_Poll id="2″]
Important for RRB Group D Candidates