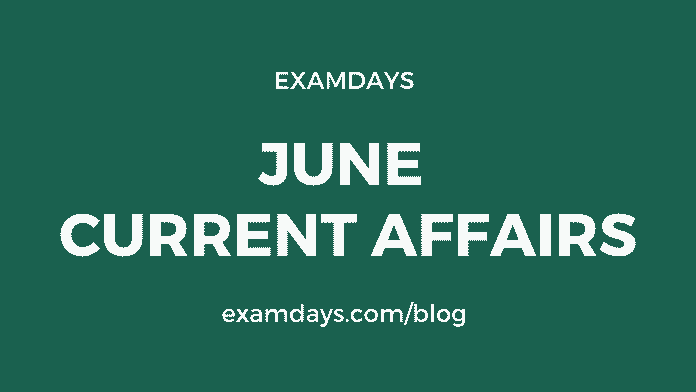 June 2020 Current Affairs PDF: Download June 2020 Current Affairs in English medium for various examinations like railways, Banking Sector, SSC, Insurance, UPSC, State Level PSC examinations. The Monthly Current Affairs PDF help for the various examination, Candidates can utilize the monthly wise PDF document and prepare for the exam accordingly.
June 2020 Current Affairs pdf
June 2020 Current Affairs pdf
Important Days
Important Banking News
Financial and Banking Examinations
National Events
Internation events
MoUs
Summits and Conferences
Defence News
Sports and Games
Peoples in the News
Obituaries
Mergers and Acquisition
Science and Technology
Ranking and the Latest States
Download Monthly Current Affairs PDF capsule
May current affairs 2020 pdf
Download the May Current Affairs 2020 pdf (current monthly affairs) and prepare for the examination accordingly.
How to Download June 2020 Current Affairs PDF.?
Click on the PDF top right and the link open in the next tab and then click on the download option.
June 2020 PDF is Free to Download.?
Yes, Examdays Monthly Current Affairs are FREE of Cost
Are Examdays Monthly Current releases for FREE.?
Yes, Examdays monthly current affairs are completely FREE of Cost.- Read More