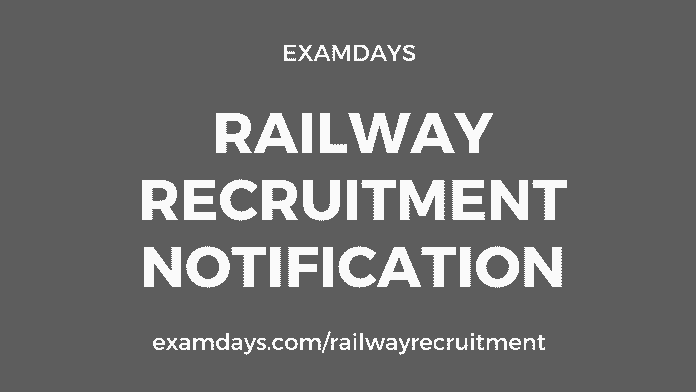 RRB Group D Question Paper 4 October 2018 1st Shift
Railway Recruitment Board RRB conducting RRB Group D in the month of September 2018 from September 9th to October 31st, 2018 and each day RRB conducting three slots. Candidates can download the Railways RRB Group D Slot Wise Questions Asked in the prelims examination. As per RRB Group D exam pattern, the RRB Group D Exam consists of 100 questions in English, Hindi, and other languages, with these 75 questions candidates can complete the exam within 100 minutes (1 and half hour) and PWD candidate has added additional minutes as per reservation.
RRB Group D 4 October 2018 Examination 
Number of Questions in RRB Group D Exam: 100 Questions.
Time Allotted for RRB AP Exam: 90 minutes 
Types of Questions: Multiple Choice Questions (MCQ).
Negative Marking: 1/3rd for every incorrect answer.
| | |
| --- | --- |
| Section | No.of Questions |
| Mathematics | 25 |
| GI & Reasoning | 30 |
| General Science | 25 |
| General Awareness and Current Affairs | 20 |

RRB GROUP D ALL QUESTION PAPERS
Important for RRB Group D Candidates
[Total_Soft_Poll id="2″]
RRB Group D Question Paper 4 October 2018
Which country is the host of Asia Cup 2018? India
Who is the Foreign minister of India? Sushma Swaraj
Who is the Governor of Himachal Pradesh? Acharya Dev Vrat
Who is the Governor of Madhya Pradesh? Anandiben Patel
Who is the president of 3rd Buddhist meet?
Who is the representative of India in UNO? Syed Akbaruddin
Who won the Dadasaheb Phalke Award 2017? Vinod Khanna, Kasinathuni Viswanath

Gulf of Bothnia separated Finland and  Sweden
Who is the director of the file Mom Ravi Udyawar
Babur attack = 1526
seychelles is located : Indian Ocean
On which river Agra city is situated the Yamuna
Venue of Asia Cup 2018 : UAE
Who is the CEO of BSNL Shri Anupam Shrivastava
Saraswati saman 2016 Mahabaleshwar Sail
What is the capital of Uganda? Kampala

2018 Padma shri sports winner in swimming :Murlikant petkar
World Tourism day  27 September 

Read 

( Important Days for Competitive Exam)

RRB Group D Question 4 October Shift 1

3 Basic numerical question like F= ma
Periodic Table 2 Qs
Name the inert gas in period 5  Xenon
unit of Pressure  Pascal
RBC life 120 Days
Convert solid to gas Sublimation
What is the formula of borax Na2[B4O5(OH)4]·8H2O
How many hydrogens atoms are in Ethanol 6
which chemical are used for hydrogenation for unsaturated hydrocarbon
In mendleev Periodic table which element was placed before nickel Cobalt
RRB Group D Exam Analysis 4 October 2018 Shift 1 Mathematics

Value root of 0.7
If 1 Jan 2015 was monday what will be 1 jan 2016 Tuesday
Algebra
Boat and Stream
BODMAS
Quadratic Equation –
Mensuration
Time, Speed and Distance
Pipe and Cistern
Simplification 3Qs
Triangles

RRB Group D 4 October 2018 Shift 1 General Intelligence and Reasoning

Talk :lineage :: bite :Gnaw
Analogy
Calendar
Clock
Syllogism
Venn Diagram
Questions on Ages
Blood Relations
Series Problems
Mirror Image

RRB GROUP D ALL QUESTION PAPERS
[Total_Soft_Poll id="2″]
RRB Group D Question Paper 4 October 2018 1st Shift in Hindi
एशिया कप 2018 का मेजबान कौन सा देश है? इंडिया
भारत के विदेश मंत्री कौन हैं? सुषमा स्वराज
हिमाचल प्रदेश के राज्यपाल कौन हैं? आचार्य देव व्रत
मध्यप्रदेश का राज्यपाल कौन है? आनंदबीन पटेल
तीसरी बौद्ध बैठक के अध्यक्ष कौन हैं?
यूएनओ में भारत का प्रतिनिधि कौन है? सैयद अकबरुद्दीन
दादासाहेब फाल्के पुरस्कार 2017 किसने जीता? विनोद खन्ना, कासिनाथुनी विश्वनाथ
युगांडा की राजधानी क्या है? कंपाला
तैराकी में 2018 पद्म श्री स्पोर्ट्स विजेता: मुरलिकांत पेटकर
विश्व पर्यटन दिवस 27 सितंबर