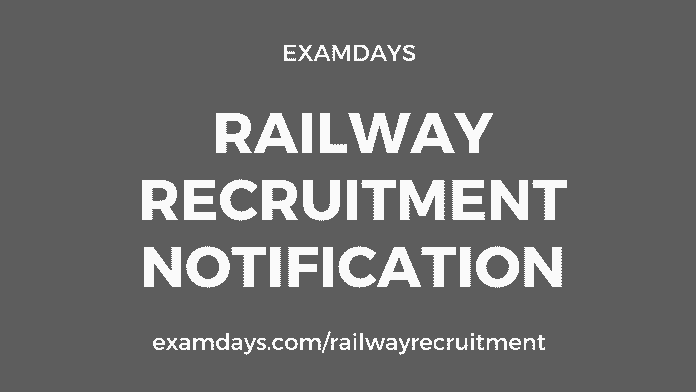 Railway Recruitment Board RRB conducting RRB Group D in the month of September 2018 from September 9th to October 31st, 2018. Total 10 exam days from August 9th to August 31st and each day RRB conducting three slots. Candidates can download the Railways RRB Group D Slot Wise Questions Asked in the prelims examination. As per RRB Group D exam pattern, the RRB Group D Exam consists of 100 questions in English, Hindi, and other languages, with these 100 questions candidates can complete the exam within 90 minutes (1 and half hour) and PWD candidate has added additional minutes as per reservation.
RRB Group D Examination
Number of Questions in RRB Group D Exam: 100 Questions.
Time Allotted for RRB AP Exam: 90 minutes .
Types of Questions: Multiple Choice Questions (MCQ).
Negative Marking: 1/3rd for every incorrect answer.
RRB Group D Exam Analysis Shift 1 – General Science
RBC is produced in?
What is the 3rd Law of Newton?
Which disease is responsible for the suicide of Thyroid Gland?
What is the Function of Transformer?
Where is the location of Heart in the Human Body?
Lightest gas in the periodic table
What is Brain made up of?
What is the SI unit of Pressure?
What is Hydrometer used to measure?
What is the Atomic number of Sulfur?
What is the function of Convex Mirror?
Which element in the RBC makes the Blood red in color?
Which is the King of Acid
What is the pH value of Alcohol?
RRB Group D Exam Analysis Shift 1 – General Awareness & Current Affairs
Who launched Women Entreprenuership Program?
What is the National Voter's Day?
Who was the Miss World 2017?
What is the currency of Qatar?
When is the World Teacher's Day
In which country is the Academy Award given?
Who is the CEO of Samsung?
Who is Jammu & Kashmir's Female high court judge?
In which state is the city Vishakhapatnam situated?
Who played the role of Khilji in the movie Padmavat?
Which city was chosen as the 100th smart city of India?
Which company took over Flipkart?
When is the International Water Day celebrated?
Who is the President of Pakistan
Who is the governor of Bihar?
Who is the Sports minister of India?
Which gas was released in the Bhopal Gas Tragedy?
Who is the Chief Minister of Odisha?
Who won the UEFA best footballer of the world?
When is the World Computer Day?
Which is the smallest planet of the world?
What is the Capital of Netherlands
Where will next Asian Games happen?
What is the Capital of Australia?
RRB Group D Exam Analysis Shift 1 – Mathematics
If sec⁴X – sec²X = 3 then what is the value of tan⁴X + tan²X =?
SI/CI – 2 Qs (Simple)
If A works in 22 days and B completes it in 33 days. If A left work before 3 days then in how many days total work will complete?
Pipes and Cisterns – 1 Q
Profit & Lose – 3-4 Qs
Time & Work – 2 Qs
Time Speed Distance – 2 Qs
Trigonometry – 3 Qs
Miscellaneous – 5 Qs
RRB Group D Exam Analysis Shift 1 – General Intelligence and Reasoning
Analogy – 7-8 Qs
Syllogisms – 5 Qs
Statement & Conclusion – 5 Qs
Odd One Out – 2-3 Qs
Coding-Decoding – 2-3 Qs
Calendar – 2-3 Qs
RRB GROUP D ALL QUESTION PAPERS
Important for RRB Group D Candidates