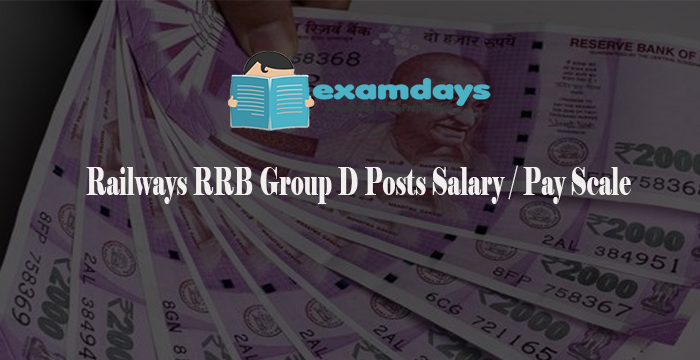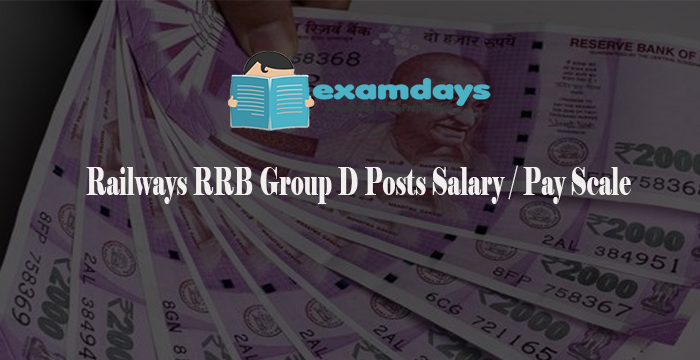 RRB Group D salary and wages as per role are given based on Payment Band (PB) levels from 1 to 4. The PB 1 to PB 4 levels are varied based on the level of post, before checking the salary of a particular post, the candidate has to check the Post Level (Varies from 1 to 4), additionally employee will eligible for receiving an allowance from central railway ministry government. Railway Recruitment Board Group D Salary, works and more are given below.
The estimation of salaries are given by Central Railway financial government and salaries are monitored on every year and employee benefits are varied as per post and region wise. and some of few benefits are common for all employee as per level of the post.
RRB 2018 Group D Posts Scale Pay / Salary Details
Pay Scale
Scale
Pay Band (INR)
Grade Pay (INR)
PB-1
15600-60600
₹ 5,400.00
₹ 2,100.00
₹ 5,700.00
₹ 23,190.00
₹ 6,000.00
₹ 25,380.00
₹ 7,200.00
₹ 29,730.00
₹ 8,400.00
₹ 34,080.00
PB-2
29900-104400
₹ 12,600.00
₹ 40,500.00
₹ 13,800.00
₹ 51,420.00
PB-3
46800-117300
₹ 14,400.00
₹ 54,450.00
₹ 16,200.00
₹ 63,000.00
₹ 19,800.00
₹ 76,590.00
₹ 22,800.00
₹ 88,500.00
PB-5
112200-20100
₹ 26,100.00
₹ 138,300.00
₹ 26,700.00
₹ 147,300.00
₹ 30,000.00
₹ 159,000.00
Additional Payments will applicable for employee with allowance and additional OT (Over Time Duty) allowance.
Daily Allowance, Mileage Allowance beyond 8 km
Fixed Conveyance Allowance
Conveyance Allowance to Doctors
Special Compensatory (Tribal/Scheduled Area) Allowances.
Special Allowance to Railway School Teachers
Special Allowance for child care, women with disabilities and Educational Allowance
Overtime Allowance (OTA)
Dearness Allowance (DA)
House Rent Allowance (HRA)
Transport Allowance (TPA)
Allowance for Night Duty
Compensation in case of Holidays
The Allowance based on the role that you're in an extra/additional allowance applicable based on job post (example: If employee work in Night Shifts then he/she eligible for additional allowance like per day Rs.200 to 300/- extra on your regular salary).
Next Notification from Railway department is CEN: 03/2018 – Group C posts Notification is coming soon.
Note: Employee attendance is monitored by supervisor; Supervisor has responsible for marking employee attendance and submit to Ministry of Railways Account department on every month based on schedule time /period.
Pointmen Job Profile given in below video:
 RRB Group D Books Download for free