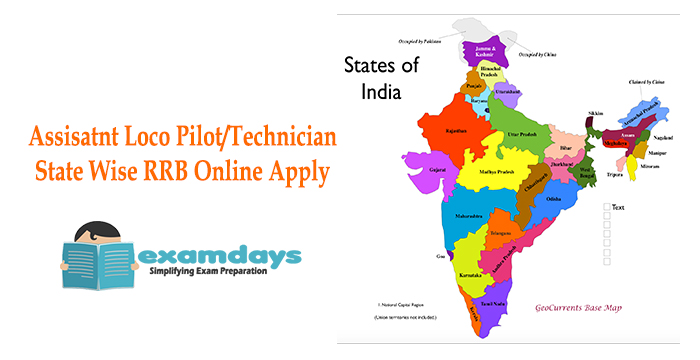 Indian Railway Recruitment 2018 released 26502 posts to fill the vacancy report recruitment for the financial year 2018 – 19. All the eligible candidate have to fill the application form on their desired state RRB 2018 portal (the original links are given below), follow the state wise RRB portal and apply/fill the online application form.
Choose the applicable state RRB 2018 portal and copy and paste the below official state RRB Portal link and click apply online on their respectable state RRB portal. If you have any question, regarding the online application procedure, you can comment below for immediate response or mail us at [email protected]
Regional Wise Railway Recruitment 2018
RRB's Region Name
Official Website

RRB Allahabad

www.rrbald.gov.in

RRB Jammu and Srinagar

www.rrbjammu.nic.in

RRB Mumbai

www.rrbmumbai.gov.in

RRB Kolkata

rrbkolkata.gov.in

RRB Malda

www.rrbmalda.gov.in

RRB Secunderabad

rrbsecunderabad

.nic.in

RRB Bhopal

www.rrbbpl.nic.in

RRB Siliguri

www.rrbsiliguri.org

RRB Ajmer

www.rrbajmer.org

RRB Ahmedabad

www.rrbahmedabad.gov.in

RRB Gorakhpur

www.rrbgkp.gov.in

RRB Bilaspur

www.rrbbilaspur.gov.in

RRB Chennai

www.rrbchennai.gov.in

RRB Muzaffarpur

rrbmuzaffarpur.gov.in

RRB Patna

www.rrbpatna.gov.in

RRB Bhubaneswar

www.rrbbbs.gov.in

RRB Bangalore

www.rrbbnc.gov.in

RRB Ranchi

www.rrbranchi.org

RRB Thiruvananthapuram

rrbthiruvananthapuram.gov.in

RRB Chandigarh

www.rrbcdg.gov.in

RRB Guwahati

www.rrbguwahati.gov.in
Example:
If you are applying for Secunderabad Region, then copy the Secunderabad link and paste in new window address bar and navigate the online application form and apply online with correct details (As per SSC Certificate- name and date of birth must be same as SSC certificate) and give the working mobile and email ID for verification and receiving alerts from RRB Secunderabad in future (both are used for results and document verification in future).
Have a question, the forward to us [email protected]
How to Railway Recruitment 2018 Apply Online.?
Assistant Loco Pilot ALP Regional Wise Online Application Links for RRB
Railway Recruitment 2018 Syllabus and Exam Pattern – Download Syllabus
Railways Assistant Loco Pilot (ALP) Job Profile, Salary, Skills and Responsibilities
Download Previous Papers RRB Assistant Loco Pilot ALP Technician
Download Free RRB book pdf for Assistant Loco Pilot ALP and Technician Book 
How useful was this post?
Click on a star to rate it!
Average rating / 5. Vote count: