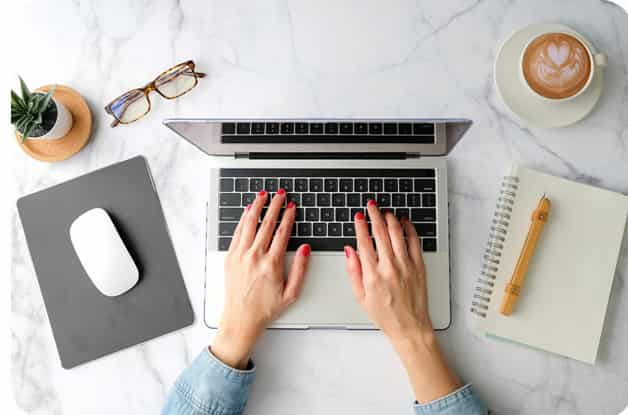 Academic writing is all about creating unique, well-structured,and highly compelling assignments or researchpapers. Whereas the internet has given students the opportunity toaccess more information and conduct more research,but the internet has also made it possible for them to plagiarize their academic work.
That's why, teachers/instructors all around the world havestarted to force students to createassignments/research papers that areunique and plagiarism-free. Teachers also recommend students make sure the crafted work is completely unique or not because plagiarism can occur both intentionally and unintentionally.
In this article, we are going to discuss different reasons why students check plagiarism in their writingbefore submitting it to the instructor. But before let's take a look at the importance of unique writing for students.
Why Submitting Unique Academic work is essential for students?
Submitting unique and plagiarism-freeassignments/research papers is crucial for students because it not only shows that the student has a proper understanding of the given topic, but also spent both time and effort in completing the task given by the teacher.
Additionally, writing assignments and research papers that are completely unique will help students to improve their overall productivity such as the way of describing something, and the skill of supporting arguments they are going to makein their work.
Not just this, but when students try to write unique assignments or research papers, they will surelycome across a number of styles, ideas, and information on the same topic. This will not only increase their information but also provides them a chanceto get appreciated by their teacher/instructor.
There are multiple ways to make sure whether your written content is unique or not. One way is by manually copying each sentence and pasting it into asearch engine like Google,using inverted commas to search for your copied text.
If the results provided by the search engine are completely similar to your searched sentence, then this means the sentence is plagiarized.To provide you with a better understanding, we have copied a sentence from an online website and searched it onGoogle to seewhether it works or not. The result can be seen in the attachment below:
So, as you have seen the in the image above. Google has provided has the exact match for the searched sentence. This is a clear indication that the sentence was plagiarized.
Another way students can try to check plagiarism of written workis by leveraging plagiarism detection tools. There are numerous good tools available online. These tools are based on advanced algorithms that work by scanning the user text through millions of blogs, research websites, and even journals for plagiarism.
If any plagiarism is found, these tools will then alert the user by either underlining or highlighting, or any other way (depends on the type of tool). To illustrate this, let us explain with an example. We will be using a random online tool for this example. We are going to provide a mix of both unique and plagiarized text to the tool in order to make sure how it deals with it.
Reasons Why Students to Check Plagiarism in Their Writing
There is a long list of reasons why students should check the plagiarism of their written work before submitting it. But in this section, we are going to only discuss the major ones.
1. Ensuring originality and creativity in Academics
It is important for students to make sure the work they'resubmitting is completely free from plagiarism.It would be good to submit a plagiarism scan report along with assignments or research papers to add credibility to your work.
Although this is not something you have to necessarily follow, you should have the report ready in case the teacher asksfor the originality proof.
This report will satisfy the teacher/instructor that the student does not have any intentions of submitting plagiarized work. This willshowcase your academic honesty and helps in to stand out tall in the class.
2. Clean Academic tenure
Students who understand the consequences of submitting plagiarized work are more likely to succeedin their academic careerswith both good grades and reputation as well. Checkingplagiarism in written works enables students to develop both ethical and moral boundaries regardingthe work they have created.
When students know that plagiarized writing can have severe consequences, they will surely try their best to avoid it. However, if a student is still trying to plagiarizehis/her academic work, then he/she will not have the opportunity to grow intellectually and get succeed in the academic career.
Therefore, instead of risking both reputation and the future, students need to make effort for writing unique and plagiarism-free assignments or research papers.
3. Build confidence in the students
When Students check plagiarism of their workand found that their written work is almost unique, then this makesthem confident and motivated.
Additionally, plagiarism checking and confirmation also helpthemto identify their level of expertise in both research and academic writing. This further ensures teachers that the students are not just passive collectors of information, but instead,they have the ability to articulate complex pieces of text and phrases from external sources.
4. Avoid Severe Consequences
Finally, by submitting plagiarism-freeassignments or other academic work, students can avoid severe consequences from both their teacher/instructor oracademic institution. There are a number of consequences of plagiarizing academic work such as
Submitting plagiarized work can damage the academic reputation of the student such as getting lower grades in that particular subject, ora penalty can be charged from the teacher/institution, and the most dangerous is getting suspended/expelled.
Apart from poor academic reputation, students may face other types of punishments such as getting a lower grade in that particular subject or getting suspended for a specific period of time.
Conclusion
In this era of the internet, plagiarism has become a serious problem, especially for academic institutions. That's why, institutions have started to make strict guidelines against this issue. This has further made it crucial for students to check for plagiarism in their work before submitting it to the teacher.
In this article, we have discussed the importance of plagiarism freewriting and also different reasons why every student needsto check for plagiarism in their academic writing. At last, we wish you a happy yet successful academic career.
Join Examdays Telegram
For more details about the Telegram Group, Click the Join Telegram below button.

In case of any doubt regarding Telegram, you can mail us at [email protected].