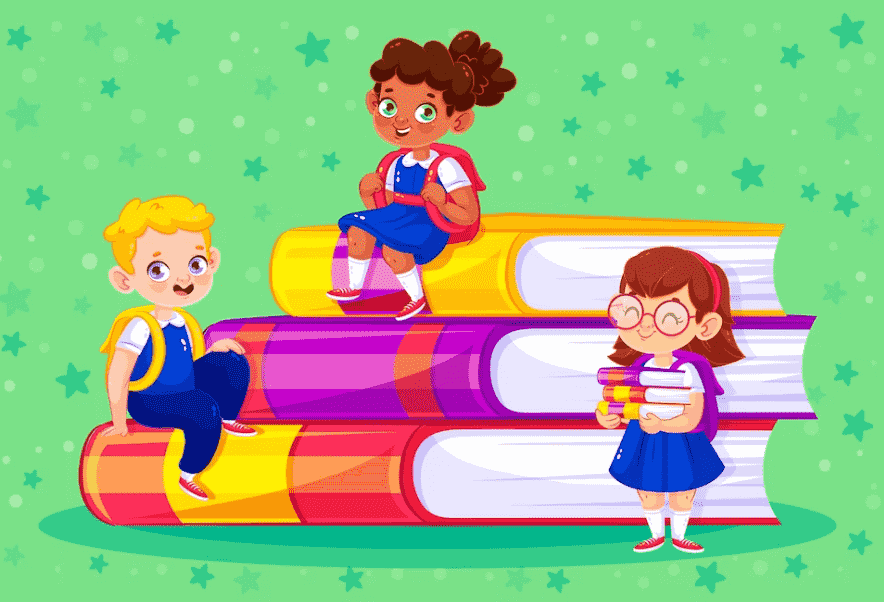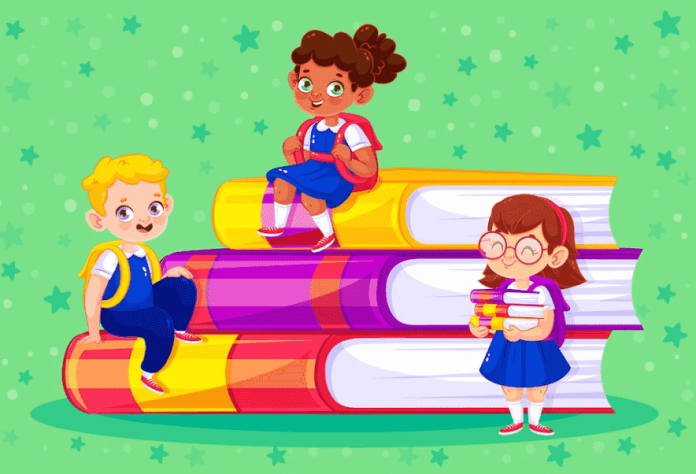 Many professional writers agree that writing children's books is the most challenging thing. As a writer for children, you have to engage parents (who will give money for books) and kids (who will read the books) at the same time.
Creating a proper plan is the only way to write a children's book without wasting your time and effort.
Here are thirteen simple yet actionable tips that will allow you to publish your first children's book as a newbie writer – keep reading!
1. Find Your Ideal Readers
It won't be easy for you to make your book interesting and sell more copies if you don't write with a specific target audience in mind. Before you write a single word, you need to identify if you're writing for:
Young children between 2 and 6.
Middle-grade children between 8 and 11.
Young adults older than 12.
Keep in mind that the levels of comprehension and interests are different for each age group. As a writer, you need to decide which things excite you the most and how to showcase your creativity and interests correctly.
2. Connect With Professionals
Asking for advice is the only way to avoid mistakes as a writer. You need to add more reliable writers, editors, and proofreaders to your network so you can get help whenever you want.
Growing your network is not going to take a lot of your time and effort. You can consider exploring online networking channels if you are on a tight schedule and cannot participate in physical networking events.
For example, you can read this guide on how to find an editor for your book, so you can connect with editors faster and save time.
3. Read More Children's Books
Before you start writing your first children's book, you need to identify which factors make a book interesting to read for children. You can only find common elements of famous children's books by spending more time reading.
You must allocate time from your daily routine to read famous children's books. Instead of buying books, you should borrow books from a physical or digital library to save money.
4. Develop an Engaging Story
If you're writing a nonfiction book for children, you need to develop a story that engages and persuades them to read the book until the end.
The story you present in your book must be "relevant" to your readers. As a writer, instead of developing the most "complex" story, you must keep things simple by developing a story that strikes a chord with kids.
Reading more books is a great way to understand what type of story you need to develop. You should consider looking at some famous books to identify how a great story is written.
5. Strengthen Your Characters
A story is only memorable for a reader if it has strong characters. When writing a story, you need to create characters that change throughout the story and feel relevant to your readers.
Character development is an intricate skill you will develop over the years. To "kick start" your journey of developing strong and memorable characters for your story, you need to study the psychology of kids to understand how kids perceive the world around them.
6. Utilize Your Writer's Voice
Writing a great book for kids doesn't require you to "copy" some famous writers' works. You need to give your unique touch to the book by using your "writer's voice" to ensure you can establish yourself as a writer and grow your readership.
Rewriting some famous books is a great way of "recognizing" your writer's voice. The good thing about rewriting is that it helps you understand how you turn ideas into words. Learning about your writer's voice will help you write a book that gives a unique perspective.
7. Develop a Writing Routine
It won't be easy for you to achieve your writing goals if you don't have a proper writing routine. Instead of writing whenever you feel like it, you should consider developing a daily routine.
Your writing routine doesn't have to be strict. Certain breaks should be included during your writing time to help you refresh yourself and develop creative ideas.
8. Create Simple Outlines
As mentioned above, you must follow a writing routine to ensure you can spend your time productively and achieve your writing goals faster. Another way of getting the most out of your time is by creating and following outlines.
Writing with an outline in mind will ensure that you set achievable writing goals and can focus your ideas on specific topics.
9. Get Proper Feedback
Once you finish your first draft according to your outline, you must get that draft reviewed by other writers, parents, and "kids."
The feedback you receive for your book will help you rectify your writing mistakes and ensure that you can improve your writing in a short time. Consider asking for feedback from fellow writers to fix all mistakes before your book is published.
10. Develop Your Marketing Strategy
It will never be possible for you to sell more copies of your book if you don't have a proper book marketing plan. Ensure you understand your target audience and explore the marketing strategies of other writers to develop a marketing plan that suits your specific needs.
11. Choose a Reasonable Price
You need to be very careful when setting a price point for your book. Remember that parents will be skeptical about buying your book if the prices are too high or too low. Explore the prices of some of the famous titles to set a proper price.
12. Grow Your Social Presence
A great way to sell more copies of your book faster is by getting more followers on social media. The more people follow your socials, the easier for you to spread the word about your book. Explore different social channels to identify where you need to be most active.
13. Explore the Publishing Process
Getting your book published can be tough if you don't know about the publishing process in detail. Make sure you explore the "self-publishing" and "book deal" paths to choose the one that suits you most.