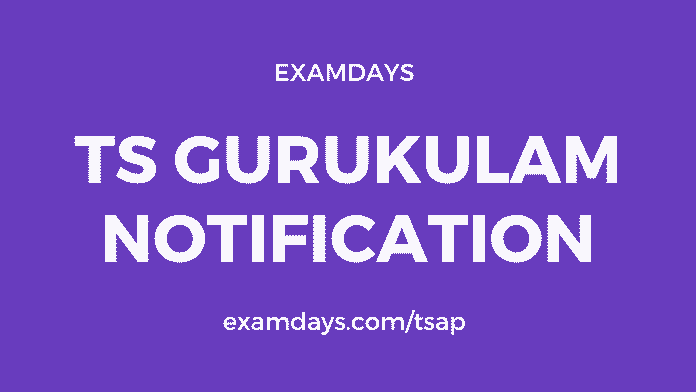 TSPSC Gurukul Notification 2022: Telangana residential educational institutions are scheduled to release the Gurukulam notification for 4600 vacancy posts this financial year, those who are waiting for Telangana Primary Grade Teacher PGT, Secondary Grade Teacher SGT will be out in the month of August/September (notification delayed due to COVID19 pandemic).
For TSPSC Gurukul notification, candidates can check the total 4600 vacancies to be announced by the Telangana Residential Recruitment Team (TRT Cum TET). Before applying online candidates so many candidates are applying for ap dsc recruitment have to check out the complete TS TRT TET TGT SGT PGT Syllabus, Important Dates, Selection Procedure, Exam Date, Cutoff Marks, Previous Question Papers, and Other Important Information.
Lecturer (Telugu, English, Hindi, Maths, General Science) Posts
Art and Craft Posts
Music Teacher Posts
Librarian Posts
Technical Assistant Posts
TS Gurukulam Notification 2022
2022 July Update

: TS Gurukul notification is scheduled to release soon.
NCTE Norms will apply to TS Gurukulam, High Court of Telangana orders to TSPSC Commission.
The online application form is live and the last date of the online application form.
Online applications.
The Telangana State TS Gurukulam notification 2021 is delayed this year due to the COVID19 pandemic. Candidates should observe the delay in the notification announcement.
Further new notice on the Gurukulam recruitment announced is expected to in the month of August/September.
Examdays TSAP team will update the further Gurukulam notification 2021 recruitment.
TSPSC Gurukulam Notification 2022
తెలంగాణ రాష్టంలో ఖాళీగా ఉన్న వివిద గురుకులం పోస్టులను త్వరలోనే నోటిఫికేషన్ విడుదల అయ్యే అవకాశాలు ఉన్నాయి, ఇప్పటికే తెలంగాణ రాష్టంలో నూతంగా ప్రారంబించిన/ప్రారంభం కావలసిన గురుకులాలకి తగిన సిబ్బంది కోసం త్వరలోనే కొత్త నోటిఫికేషన్ విడుదల కావలసి ఉంది. మొత్తం గా 4600+ పోస్టులకు నియమకాలు బర్తి చేసే అవకాశాలు ఉన్నాయి.
TS Gurukul notification was soon available for the various posts. There are huge vacancies. A total of 3463 vacancies are available for 2022 notification.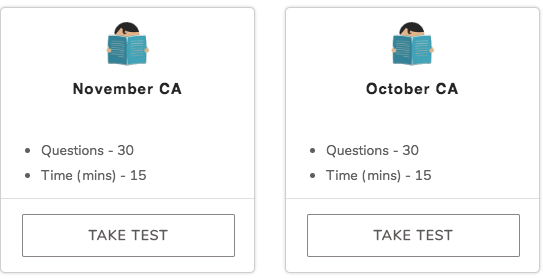 Language Pandit and SGT vacancy report updated as per the latest information.
Telangana TS New Gurukulam notification 2022-23 is will be released as soon, those who are waiting for the New Gurukulam notification, have to prepare the examination accordingly. TS Gurukul has 135 Junior Assistant Vacancies and 225 Lecturer Posts Vacancies in Telangana State after recruitment.
Telangana State Gurukulam Recruitment
The recruitment has sent a proposal to the finance department for the notification 2022-23. If everything is going fine, then Next month (October/November) has chances of new TS Gurukul notification for the above-said posts.
Check the further selection list and merit list for the candidates, who are waiting for further recruitment in the TS Gurukulam selection list.
Marks sheets released soon, those who have attended can view and download the marks sheets here
There will be a new requirement in all 119 new gurukuls, based on new resources requirement, the high number of vacancies will be increased.
High Chances of 5,6,7 classes under Primary Grade Teacher (PGT) Posts.
TS Government already orders passed on these 119 Gurukuls.
Gurukula posts notification 2022
| | |
| --- | --- |
| Name of the Authority | Telangana Residential Gurukulam (T.S.) |
| Name of the Post | Primary and Secondary Grade Teachers TGT PGT SGT |
| Number of Posts | 1800 + 2800 (Total 4600 Vacancies) |
| Educational Qualification | Degree with B.Ed and TET Qualification |
| Age Limit | 18 to 44 Years |
TS Gurukul Notification
TSPSC Gurukul Notification

Eligibility

The number of Posts under the Single TS Gurukul Notification is;
Art & Craft
Music
Librarian
Technical Assistant
Lecturer in Telugu | English | Maths | General Science
For Principals:
2 years PG Course in regional Institute of NCERT OR Master Degree (M.A/M.Sc/M.Com ) from UGC recognized University with 50% marks
B.Ed or Equivalent degree
Should in English Medium
Post Graduate Teachers (P.G.T)
P.G.T in any Telangana State Gurukul, candidates should hold PG in any concerned subject with minimum 50% marks and for SC/ST/BC/PHC candidates should have 45%.
B.Ed OR B.A.B.Ed / B.Sc.B.Ed Course.
Trained Graduate Teacher (T.G.T)
B.A/B.Sc/B.Com with at least 50% of marks / Graduation with 50% minimum passout marks
B.Ed Course (Compulsory / Essential)
Physical Training Teacher (PTT)
Any degree / Graduation with a Physical trained course certificate is required.
Application Fee: Rs.50/- only for all candidates.
TS TGT SGT PGT Vacancy Details
| | | |
| --- | --- | --- |
| TS TGT PGT SGT Posts | Number of Posts | Filled for FY Academic Year |
| Existing Gurukuls | 1800 | 2019-20 |
| New 119 Gurukuls | 2800 | 2019-20 |
| Grand Total | 4600 | ### |
Confirmation Posts
| | |
| --- | --- |
| TS Post Name | Total Vacancies (Post Wise) |
| Language Pandit | 67 |
| Secondary Grade Teacher | 363 |
TS Gurukulam Teacher Notification 2022
| | |
| --- | --- |
| EMS Name | Vacancies |
| Palvancha | 10 |
| Indalwal | 10 |
| Gandugulapally | 10 |
| Gundala | 10 |
| Bayyaram | 10 |
| Utnoor | 10 |
| Kalwakurthy | 10 |
| Sirpur-1 | 10 |
| Tekulapally | 10 |
| Kuravi | 10 |
| Seerole | 10 |
| Yellareddy peta | 10 |
| Marriamadla | 10 |
| Gandhari | 10 |
| Narnoor | 10 |
| Balanagar | 10 |
| Total Vacancies | 160 |
TS Gurukulam Salary
Selected candidates will get the following salaries as per the below;
subject Teachers Salary: Rs.30,000/- per month
Art and Craft Teachers: Rs.20,000/- per month
Librarian: Rs.17,000/- per month
Technical Assistant: Rs.17,000/- per month
Important Dates
TS Gurukul TGT PGT SGT Posts Notification Date: NA
Last date of Online application TS TGT PGT SGT: NA
TS TGT PGT SGT Hall Ticket: Available before 10- 15 days of the examination date
TS TGT PGT SGT Exam Date: Available after 1 month of the Last date
TS TGT PGT SGT Results: After 1 month of examination.
TS Gurukul Application Form
Those who are eligible for TS TGT PGT SGT Vacancy Posts, Follow the below step by step and submit the online application form before the last date.
TS Gurukulam Online Application
Select the appropriate link for online application and click o the New registration and fill the necessary information by candidates and submit the online application accordingly.
After submission of the online application, candidates have to take the print out copy for future reference.
TS Gurukulam 3rd Phase Selection List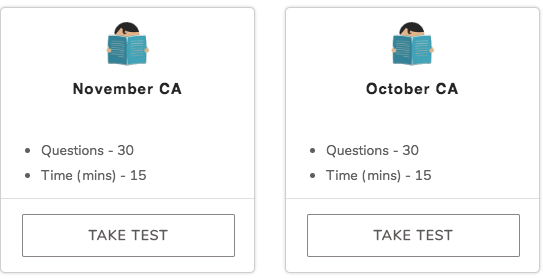 Further important information will be updated regular wise, candidates have to bookmark this page for future updates. / అభ్యర్థులకు ఏమైనా సందేహాలు ఉన్నచో కింద ఇవ్వబడిన కామెంట్ బాక్స్ లో comment చేయండి.
TS Gurukulam Notification 2022 Intermediate.?
For Telangana Gurukulam notification, the qualification is varied as per the post wise.
TS Gurukulam Notification 2022 Inter Admission.?
Yes, few posts are available as per the intermediate qualification.
How many vacancies are available for the Gurukul 2022 notification.?
The expected TS Gurukul notification vacancies are 4600+
What is the official website for the TS Gurukulam Online Application form.?
Use the official website treirb.org
TS Gurukulam inter notification 2022?
Eligible candidates can expect the new notification in the month of June.
TS Gurukulam outsourcing jobs notification 2022?
Expected in August/September 2022.
eligibility for gurukula teachers in telangana?
Eligibility will be varied as per the post wise, candidates can check the post qualification and submit the online application form accordingly.