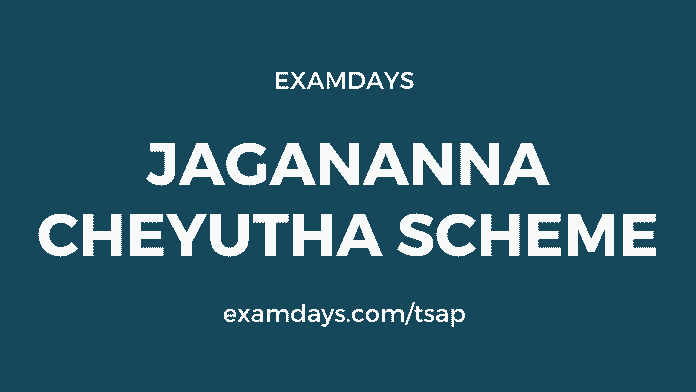 YSR Cheyutha Payment Status: Andhra Pradesh State Jagananna Cheyutha scheme is announced for the benefit of SC/ST/BC/Minority women from weaker sections in the AP State, Eligible candidates will get Rs.75,000/- pension, those who are coming under age 45 to 60 years.
The AP YSR Cheyutha payment status is launched in Andhra Pradesh State by Chief Minister YS Jagan Mohan Reddy for the women candidates who are from economically weak and they from reservation side then they have to submit the application form and get the pension payment Rs.75,000/-
AP CM has launched a YSR Cheyutha Scheme (YSR Cheyutha Status) on 12th August 2020, the aim of this scheme to provide the financial assistance to 23 lakhs women and every account will receive Rs.18,750/-
The YSR Cheyutha scheme is applicable to "SC, ST, BC, and Minority Womens", the amount will be tranferred to direct their account for complete four years of total payment is Rs.75,000/-
Womens have to invest the money in small medium works, Agriculture, Small business, Chenetha works, and other works as per their standard.
YSR Cheyutha Payment Status
Eligible candidates have to register at the Sachivalayam office by submitting supporting documents.
Aadhar Card
Caste community Certificate
Age Proof Certificate (Birth/School certificate)
Bank Details
2/4 recent passport photocopies
Residence Certificate
Mobile Number
The above documents are required for the submission of the Cheyutha application form at the Sahivalayam office.
YSR Cheyutha Status Link
Those who are applied earlier and waiting for the payment status, have to visit the official website.
Now, click on the "YSR Cheyutha" option.
Use the registration / Aadhar Card number for the verification of the YSR Cheyutha Status.
After verification of YSR Cheyutha Status, take the print out for the reference.
After 1 week or a month, check the bank account for the amount credited.
YSR cheyutha payment status
How many candidates are eligible under the YSR Cheyutha Scheme 2020?
Total 23 lakhs women candidates are eligible.
How much amount will be sanctioned for every women?
Rs.18,750/- yearly amount and Rs.75,000/- in 4 years.
How to check YSR Cheyutha Status?
Visit the AP Official website http://navasakam.ap.gov.in/ and navigate to the YSR Cheyutha scheme and check the status accordingly.