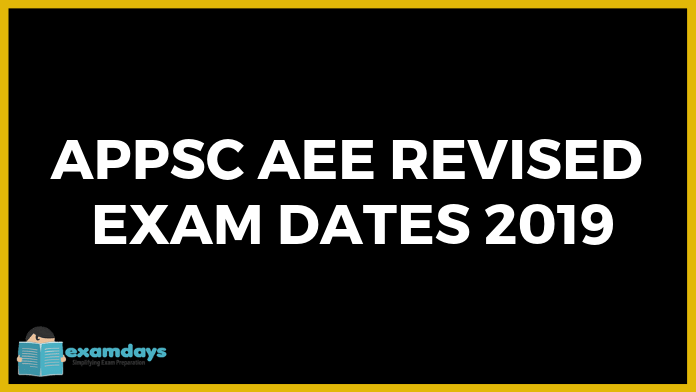 APPSC AEE Exam Date 2023: Andhra Pradesh State Public Service Commission (APPSC) recruiting Assistant Executive Engineer (AEE) vacancy posts on the basis of merit-based examination, the AEE recruitment will be done as per screening test followed by the Mains examination. The APPSC AEE examination will be conducted in Andhra Pradesh (AP) state only, Other state candidates are also eligible to apply for AEE posts under the local reservation category.
APPSC Revised AEE exam dates due to the nonavailability of exam centers in AP State, the examination date are adjusted as per APPSC Commission recruitment rules and regulations, and the screening test (ST) and the APPSC AEE Mains examination was conducted as per schedule.
So, candidates plan the exam preparation as per the above exam schedule.
APPSC AEE Exam Date 2023
The results are available for various posts in different disciplines Civil, Electrical, and Mechanical groups in the graduation course. The screening test result will be as per the merit performance in the screening examination.
The APPSC AEE Mains exam date is out for the AEE candidates, those who appeared for the screening examination and now can appear in the main examination after qualifying in the APPSC AEE screening test examination.
| | |
| --- | --- |
| Name of the Authority | Andhra Pradesh State Public Service Commission |
| Name of the Posts | Assistant Executive Engineer AEE |
| APPSC AEE Notification No# | Notification 2023 |
| APPSC AEE Screening Test Date | 21st and 22nd August 2023 |
| APPSC AEE Mains Exam Date | Will intimated later |
Those who are given APPSC AEE screening test can check the complete screening test AEE results.
The Screening result is only for the qualification of main examination.
The main examination marks will be counted for the next selection list.
A screening test is just for the qualification mark only.
candidates do not bother about how many you got, which are not counted for the selection criteria, so that, candidates have to concentrate on marks in mains examinations.
APPSC AEE Assistant Executive Engineer Syllabus
The Final result will be declared after one month of examination, the complete result will be available on the APPSC Examination Portal with detailed Candidates' details and other candidates' information. Candidates can check the APPSC AEE Results after one month of the examination and for complete result.
APPSC Previously announced a screening test and same as the APPSC AEE Mains examination was scheduled for December 2023.
Those preparing for the APPSC AEE Examination can check the dates and prepare accordingly. The APPSC AEE Hall Tickets will be available before 10 or 15 days of the examination.
If candidates have any questions and doubts, candidates can use the below comment section for more information and have a discussion with other APPSC AEE Aspirants.
APPSC AEE Exam Date 2023?
21 and 22nd August 2023.
APPSC AEE Selection Procedure?
Prelims and Mains exam
APPSC AEE Prelims Exam Date 2023?
August 2023.
APPSC AEE Answer Key Date 2023?
1 week after exam date, answer key is published on the APPSC Commission official website.