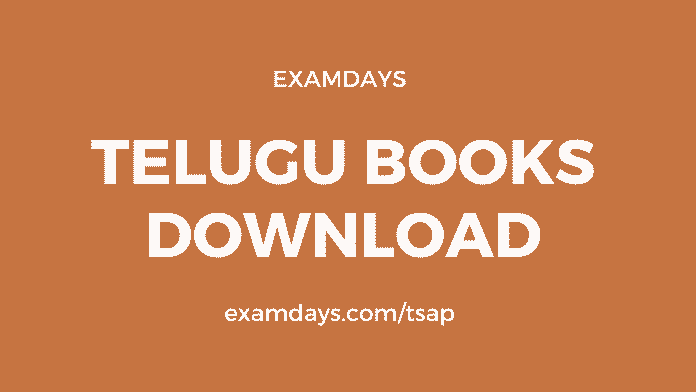 9th Class Telugu Textbook pdf: State Council of Educational Research and Training SCERT Telangana has consistently released the latest syllabus and its textbooks pdf, download the NCERT class 9 Telugu textbook pdf from below pdf links and prepare for the exam accordingly.
9th Class students can also download the 9th class second language Telugu textbook in pdf format and first language books below, and every textbook has class 9 Telugu textbook solutions in the book itself, no need to search for separate solutions for the various examples and problems.
9th class telugu textbook pdf
SCERT 9th Class Biology Science Telugu Textbook PDF
SCERT 9th Class Environmental Studies Telugu Textbook PDF
SCERT 9th Class Maths Telugu Textbook PDF
SCERT 9th Class Physics Telugu Textbook PDF
9th class English Textbook pdf state board
Check the below official links for PDF files and download instantly.
SCERT 9th Class Social Telugu Textbook PDF
SCERT 9th Class English Textbook PDF
SCERT 9th Class Telugu First Language PDF
SCERT 9th Class Telugu Second Language PDF
9th class Telugu Textbook PDF
Refer above latest TS SSC 9th class Telugu textbook pdf (in case you're not received the latest books in the school) or thinking to buy from the market, these are the free book provided by the Telangana State government (open source), anyone can download and read these open source book at free of cost.
These are the standard books for the 9th class course, download the read these books as per the latest syllabus wise, and attend the exam as same.
9th class English textbook Telangana
These books are available in Physical mode only (PDF Download), If you want to standard mode, and want to read in offline mode, then order from any eCommerce website and visit any shops to buy the 9th class Telugu books.
On this page, many 9th class books are not available, so try to check with the SCERT official link and download a different medium (your choice is yours). Download 9th class English, Telugu, or any other medium.