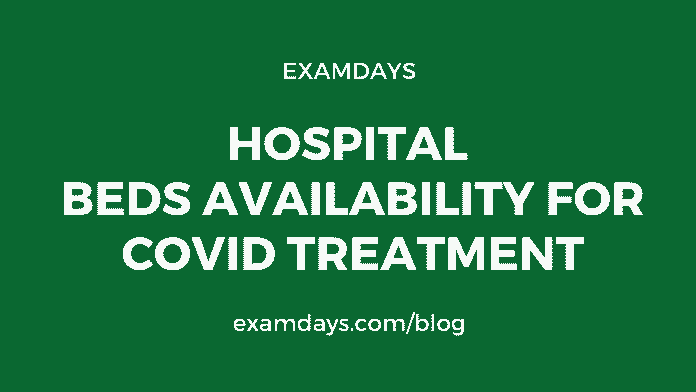 Hospital Beds Availability For Covid Treatment: India has released some important major cities hospital beds information for the COVID19 patients who are seeking the hospital bed for treatment, Government is providing Free hospital COVID19 treatment, which includes the beds and medicines and regular monitor.
Those who are not affordable for the COVID19 treatment and looking for the Hospital beds admission on immediate basis, then look into the state wise and city wise hospitals beds status.
As Central and State Government has announced to check the hospital beds availability before coming to the hospital from longer distance or other states for the COVID19 treatment.
Hospital Beds Availability For Covid Treatment
These are important information for the COVID19 hospital beds availability, If you are in emergency then check the below links for the immediate beds availability status.
hospital beds availability in hyderabad
For Hyderabad City, Use this official link for the hospital beds availability Check Hyderabad Bed Availability Here