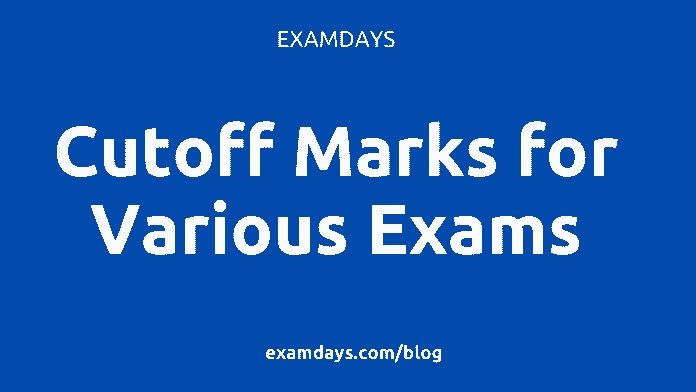 Cut off Marks: If you are scored more than cutoff marks, which mean, your selection chances are high for the next round. Do not depend upon the minimum qualified marks in the exam, which are not going to help for the Govt job selection, you need to score high marks as much as possible.
Even qualified candidates do not guarantee the final selection, only higher scores, and reservations are plays important role in the selection.
What is Cutoff Marks?
Cutoff marks are "Selection standard marks for the candidates, in order to maintain the selection post limit to avoid the mismatch of enrolled candidates and number of posts available". These marks help to match the required candidates for available jobs.
How Cutoff Marks are calculated?
Cutoff marks are calculated based on the below factors; Which are important for any Govt jobs selections.
Number of posts available
Number of qualified candidates
Number of reserved candidates qualified.
Cut off Marks 2022
So, every candidate has to score the maximum marks possible, If candidates qualify in examination, which is not meant to be selected for the post, there are higher marks candidates are waiting for the next selection round like Medical test, Physical Events, or Interview process or document/certificate verification.
Join Examdays Telegram
For more details about the Telegram Group, Click the Join Telegram below button.

In case of any doubt regarding Telegram, you can mail us at [email protected].