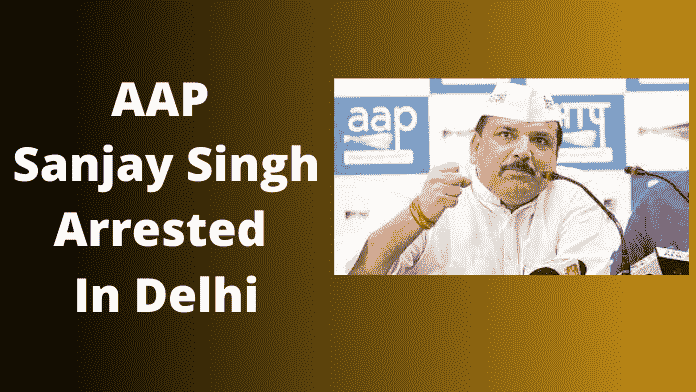 AAP Sanjay Singh Arrested In Delhi Liquor Policy Case
AAP Sanjay Singh Arrested: Former Aam Admi Party MP Sanjay Singh was arrested in Delhi in the name of a Liquor policy case, searches have been going on at his Delhi residence since early this morning yesterday. , and a few of them are close to Arvind Kejriwal, and Manish Sisodia was arrested by the CBI team in a Liquor policy case earlier.
The raids are being conducted in Singh Delhi's residence against the policy case and he turned into the "approver".
AAP Sanjay Singh Arrested
Mr Singh has been taken to the Enforcement Directorate office, and then the statement will be recorded. The court may be started from Tuesday onwards after formalities are completed by the ED team.
Arvind Kejriwal came out in support of Mr. Singh on this liquor policy case and he said that BJP will do false cases against the Aam Admi Party political persons.
Kejriwal added "Around 1000 raids are conducted in our residents but single paisa is collected, but they are still saying that "Scam" we supported to investigation and found nothing".