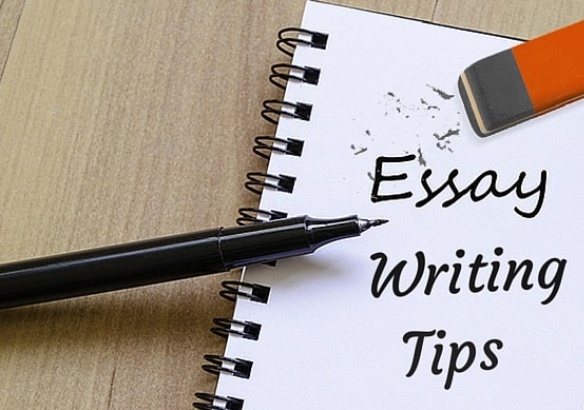 Writing an essay is one of the most common requirements you will encounter throughout your academic life. Of course, everyone wants to write an excellent essay, but the truth is that not everyone is skilled at writing a good one. For this reason, many students would often consult reputable writing services to help them write the best-quality essays as much as possible. Others, usually avail of these services simply because they don't have enough time to handle writing one, and this is where the help of professional writers might come in handy.
Regardless, it's worth noting that there's often a lot of work and thought you need to put in when writing an essay. You'd have to consider the topic you'd be writing and the content you'll be putting in. All the thoughts or points must also be stringed out cohesively while considering the basic rules of grammar. Now, this might come across as overwhelming or challenging for first-timers, especially since there might be many things to keep in mind on the get-go.
But even so, the great thing about essay writing is that you can easily create a decent write-up as long as you follow some necessary tips and pointers. Professionals often take note of the recent updates when it comes to essay writing and keep that in mind whenever they write.
That said, here are some of the most popular and helpful trends that you can follow when writing an essay.
1. Content Quality Emphasis
The juice of an essay is basically its content. An essay is basically all about what you write concerning the topic, which is why its structure and content should at least be top-level. For this, you must consider two very important factors when it comes to structuring your sentences and how you go about it.
For this reason, you'd want to make sure to pen down informative and high-quality content for your essay. It's the first thing you should prioritize because bad content usually translates into a bad essay overall. You'd have to put in the work to do the necessary research when it comes to facts or valuable information worth presenting to the audience. Citing authority websites or credible sources such as journals or encyclopedias also adds leverage to your essay since it only proves that you believe in what you're writing and gives enough reason for the audience to believe it as well.
2. Using Free Plagiarism Detectors
Not all students have the financial capacity to afford premium writing tools or plagiarism checkers in order to validate the authenticity of their work. Authenticity is also important in writing essays, mainly because plagiarism is a severe issue that many authors try to avoid. Not to mention that it can also result in many problems if you're caught committing plagiarism.
This is the reason why the essay you're writing should be a hundred percent unique and original. While it's true that you may have similar ideas as other writers, how you present your own idea is particularly vital.
3. Seeking the Comments of Writing Professionals
If you want to write the best essay you can possibly come up with, you might find it helpful to seek the opinion of a writing professional for valuable input. This is a growing trend among essay writers since it helps to know what other people – particularly the more experienced and skilled ones – think about your writing and how you can improve it on your own terms. Moreover, this also allows you to be aware of what your common mistakes are, understand them, and how to change them up next time you write. Letting professionals or skilled writers proofread your work is often an overseen idea that most writers take for granted, especially since the comments would do so much in helping you grow and improve as a writer.
4. Utilizing Proofreading Tools
As mentioned earlier, grammar is considered an important aspect of writing a good essay. That said, it's highly unlikely that your paper will get good marks or your essay will have good reception if it has many grammatical errors. Certain proofreading tools like Grammarly and more can help by automatically detecting errors in your essay and correcting them with a few clicks. You're also free to reject these suggested ideas, but nevertheless, these online proofreading tools give you an overall idea of what your essay generally sounds like to your audience, and if it's going in the direction you want it to.
Conclusion
It's easy to be familiar with writing a good essay as long as you know, understand, and follow these latest trends mentioned above. Remember that practice always makes perfect, so feel free to take your time honing your skills and doing what you need to do to get the results you achieve.