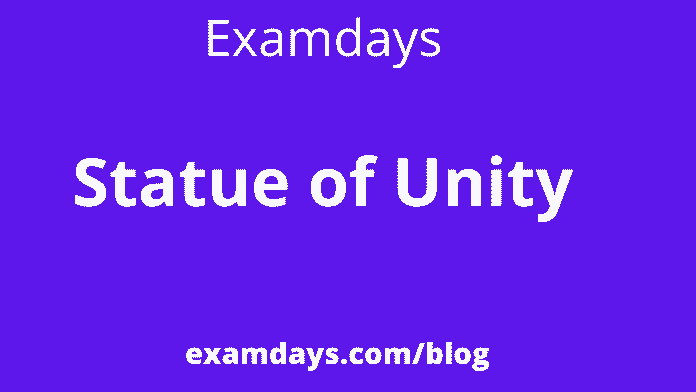 Statue of Unity: The tallest statue of any other in the world is the Statue of Unity which is a tribute to Sardar Vallabhbhai Patel. Which means "everyone equal on this earth." The Statue of Unity is divided into various zones, which are practically 5 zones added, three open to the general public. All these zones include a memorial garden and museum, an exhibition area, and a viewing gallery that can accommodate up to two hundred visitors at a time.
Whereas the height of the statue is around 153 meters, and the viewing gallery offers a magnificent view of the Sardar Sarovar Dam.
Statue of Unity
The other two zones are the handling area and the upcoming zone at the head and shoulders of the mammoth statue, which is restricted to the general public.
"India has a rich cultural heritage of "unity in diversity" whose roots are inextricably founded on the principle of "Vasudhaiva Kudumbakam," meaning that the entire universe is one family.
statue of unity height
The height of the statue of height is gonna be 182 meters (597 feet), India's first Deputy Prime Minister, Bharat Ratna Sardar Vallabhbhai Patel, with his determination, managed to transform such imperialism into the unified India of today. The people of India will forever be indebted to him for his leadership in the freedom struggle and for his vision, wisdom, and statesmanship in the post-independence period. His life is an inspiration to present and future generations. On this occasion, his iconic memorial statue – the tallest statue of unity in the world- was dedicated to the nation on its 143rd birth anniversary.
As a symbol of national, spiritual, historical, and educational values, the Statue of Unity will lead to icon-based development of the entire region, which is predominantly a tribal region. Our vision is to make this place a world-class tourism hub by providing infrastructure for education, research, cultural, environmental enrichment, and health promotion.
statue of unity location
Statue of Unity's exact location is Sardar Sarovar Dam, Statue of Unity Rd, Kevadia, Gujarat State India.
A true leader continues to enlighten the path of humanity even in his physical absence, and the Statue of Unity is a realization of this – something to be experienced.
Sardar Patel Biography
On 31 October 1875, 'Iron Man of India' Sardar Vallabhbhai Patel was born in Nadiad village in present-day Gujarat.
Patel's father, Jhaverbhai, was a soldier in the army of Rani Lakshmibai of Jhansi. His mother was Ladbai.
He passed his matriculation in 1897 and studied law in England. After completing his law course in 1913, Patel returned to India and established his practice in Godhra.
Later he moved his thriving practice to Ahmedabad and initially wanted to accumulate wealth and lead a comfortable and good life for himself and his family. He was married and had two children.
In Ahmedabad, he met Mahatma Gandhi, and after two meetings, his spell fell. He became a staunch follower of Gandhi and began to engage in political work.
He became secretary of the Gujarat wing of the Congress Party (formed on 28 December 1885). He volunteered to lead the Kheda campaign against peasants' taxation, as Gandhi would be in Champaran.
Statue of unity tickets price
| | | |
| --- | --- | --- |
| Type of Visitor | Ticket Price | Observation (Deck View) |
| Adult | Rs.120 + Rs.30 (Bus Charges) | Rs.350 + Rs.30 (Bus Charges) |
| Children (aged 3 to 15 years) | Rs. 60 + Rs.30 (Bus Charges) | Rs.200 + Rs.30 (Bus Charges) |
| Children (below 3 years) | Free of cost | Free of cost |
For Sardar Vallabhbhai Patel role in setting up modern civil services in India, he is also referred to as the 'Patron Saint' of civil services. He famously referred to the services as the 'iron frame' of the country's government machinery. He was awarded Bharat Ratna in 1991. Whereas in 2014 year, his birthday was celebrated as Rashtriya Ekta Divas, which we celebrated as a National Unity Day.
Join Examdays Telegram
For more details about the Telegram Group, Click the Join Telegram below button.

In case of any doubt regarding Telegram, you can mail us at [email protected].