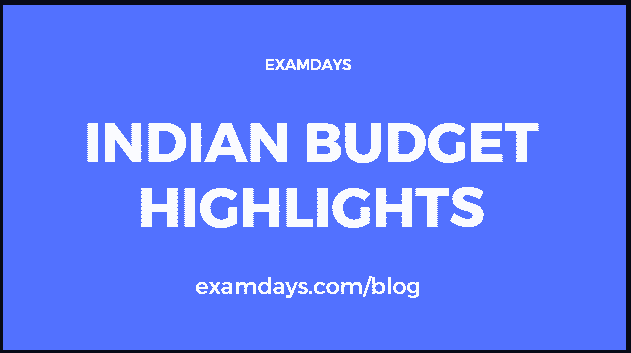 Highlights of Budget 2019
Indian Budget:  Indian Budget has scheduled to release on 5th July 2019 by Home Finance Minister Nirmala Sitaraman; The Indian centra cabinet approves budget 2019 in the morning session. Now, it reacher the  Indian Parliamentary Bhavan to present.
Budget 2019 has more hopes by the common people, the retails sector, and another important public-private transport sector. Especially when we talk about the railways, it needs more budget 2019 for the development and new design.
The Indian Budget 2019 will begin from the 12: 00 PM onwards in the parliamentary Bhavan by Home finance minister Nirmala Sitaraman.
Budget 2019 live
Time Stamp: 10:00 PM – Cabinet Meeting on the discussion and approval of Budget 2019
Budget 2019 date
The Indian budget is scheduled on 5th July 2019, the complete budget details are presented by central finance minister Nirmala Sitaraman. The budget 2019 date and time is scheduled for 5th July 2019.
Budget 2019 Highlights
The important points were it available in below list, candidates can download the complete Indian Budget 2019-2020 report in below PDf document. Download and get the final pdf for exam preparation.
For 2019-2020 Financial Year Targets
• PSU revenue target Rs 57,480 crore to Govt account.
• Rs 1.06 lakh crore target from RBI, banks' dividend
• Rs 24.6 lakh crore Gross tax revenue target
• Rs. 3 lakh crore Target from small savings schemes
• Rs 4.73 lakh crore Target in Net borrowing
• Rs 7.1 lakh crore target in Gross borrowing
• Rs 6.49 lakh crore Tax and Non-tax revenue target at Rs 3.13 lakh crore
Budget 2019 Hindi
भारतीय बजट 2019 हाइलाइट्स, 5 जुलाई 2019 को जारी होगा बजट, वित्त मंत्री निर्मला सीतारमण ने पेश किया पूरा बजट.
Budget 2019 income tax
We have some expectations on Budget 2019 income tax, it may reduce the tax on retail and digital products.
The complete and detailed Indian Budget 2019 – 2020 PDf has given in below, download for the exam preparation purpose.