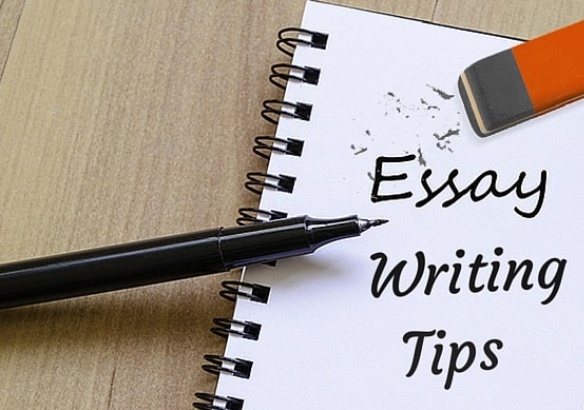 Introduction
An academic essay focuses on a piece of content that is created on an idea or argument using evidence, interpretations, and analysis.
There are many types of essays you want to write as a student. The length of the essay will depend on – what your subject is, course requirements, and your current level.
Essay writing varies in its approach depending on which level you are at. For instance, if you are in high school, you will probably write about your experiences. If you are in college, you will write about analysis and take the logical approach. And if you are in university, most of your essays will be argumentative.
While different levels will determine the different approaches, the writing process at every level will remain the same –
Preparation.
Writing.
Submission.
In addition to these three stages of essay writing, you need to incorporate the current trends of each subject.
You can't follow the same trend that was popular last year. Over the course of one year, many things have changed, new events have taken place, and now information is available for you to include in your essays. Knowing the trend will help you create an essay worthy of getting a grade A.
But, before we can dive deep into the trends, let's start with the basic introduction.
What Is Essay Writing?
Essays are written pieces of content. They are used to assess your understanding of specific ideas and how you can explain your ideas in your own words.
Essays are usually discursive, bringing together different ideas, evidences, and arguments to address. Every essay follows a particular structure. For instance, they have an introduction, the body holds the arguments, and should end with a conclusion that gives an overall message over the argument.
Essay Writing In Academics
The students are not only required to read various kinds and types of essays during their academic career but also to write different types of essays. If you don't want to write an essay and still want to complete it, you can try essay writing services by Fresh Essay.
While all essays require an introduction, body, and conclusion, different types of essays can be approached differently.
Here is how different types of essays look.
Definition Essay: As the name implies, definition essays hold only one purpose – defining a term in the most detailed manner.
Five Paragraph Essay: This is the most common type of essay that is used for more formal approaches. In fact, this is the first essay format that is taught in schools.
Argumentative Essay: Argumentative Essays are generally assigned to explore controversial issues. In this type of essay, writers must place their thoughts supported by data and information.
Descriptive Essay: Perhaps this type of essay is more fun to write. The writer aims to fully describe the topic. A descriptive essay mostly depends on how well you can arrange your paragraph by sense.
Illustration Essay: Illustrative Essay aims to illustrate any idea and vocal the examples. And while you are doing it, each of the statements made in the essay needs to be supported by evidence and examples.
Trends In Essay Writing And How To Prepare Them
Every student wants to write an impressive essay. However, to do that, they must know the trends. Therefore, it is impossible to write an impressive essay without knowing what is happening in the market or at least in the area of the subject on which you are writing the essay.
Here we have compiled a list of trends in essay writing to help you write the most impressive essays ever.
1. Content Designed For mobiles
If you know that your essay will be published online, you know that most readers will be using mobile phones to read your content. That means that while you are creating content or writing an essay, you must make it mobile-friendly.
In addition, if you are using images in your essay, you must ensure that the images are compressed. This ensures your images are loading faster and not affecting your site's speed.
2. Use Of Proofreading Tools
Making a good first impression is impossible if your essay has grammatical errors. While you can hire a professional to proofread your essay and make it error-free, using a proofreading tool can do the same.
If you are using a proofreading tool, you also get the AI features that actually help reconstruct the sentences to sound better.
3. Plagiarism Detection Algorithm
There were only a selected few plagiarism checker tools before the advancement of search engines. Hence, even if you have copied content from somewhere, it was never considered a big deal.
However, it is not acceptable now. Today, the essay writing industry has numerous plagiarism checker tools with advanced algorithms. Therefore, you must avoid writing plagiarism essays. If your institution has allowed 1% plagiarism, ensure you are not crossing that mark.
4. More Focus On Content Quality
Yes, content is king, but not content that is of low quality. If you want to get the highest grade in your writing assignment, it is important that you create high-quality content.
Writing high-quality content has been trending for a long time. And, certainly, it will never go out of trend.
5. Getting Help From Professionals
In the past, there were only a few writing services. As a result, students could not find help in writing services. And even if they found an agency that offered help, it was too costly for a student to hire.
However, this trend is changing. Today, many professionals are offering their helping hand to students and completing their essay writing assignments. Sometimes, it becomes difficult to complete if you are not taking help from professionals.
Make Your Essay Stand Out
One thing is certain by looking at the essay writing trends: The essay writing industry is now becoming more professional with its approaches. And if you want to create essays that compete in the modern market, you must follow the trends, especially the trend of content optimized for Mobiles.
The new generation is using their mobiles to read your essays. In fact, most students asked their service providers to upload the essays on Cloud drive, from which they can easily access.
If you are not following the trends, competing against the other writers will be hard.