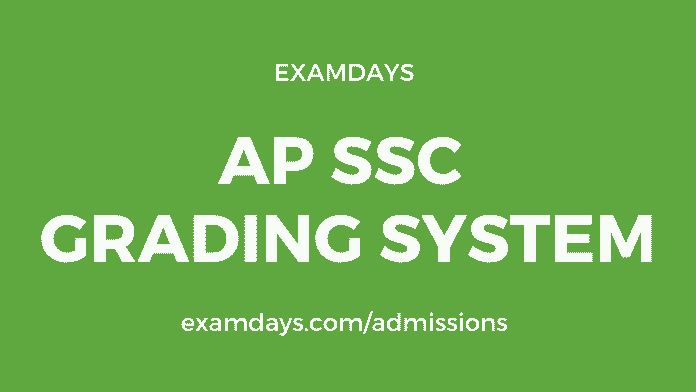 10th Class Grading System AP
AP SSSC Grade System: Board of Secondary Education B.S.E of A.P. Andhra Pradesh has released the AP SSC Grade System for paper wise, grade-wise. Now AP 10th class students can use a grading system for mark conversion. The grading system was released under the G.O. numbers 82, 41, 80, 62, and other supported G.O. in the AP State. check the important details for the online grade marks verification.
Those waiting for the AP 10th class grading system and grading marks, which are available on below for the 10-point Gate point 10 point, each language will be given as per the secured marks-wise candidate house. Refer the below tabular form for the instant verification of online grading marks.
AP SSC Grading System 2023
Writing of Answers is dedicated to 2.30 hrs of time.
OSSC Main Language or First Language Composite Course: 3.15 hrs and First Language Composite Paper II: 1.45 hrs.
Second Language: 3.15 hrs.
How to Calculate SSC Grade Points to Marks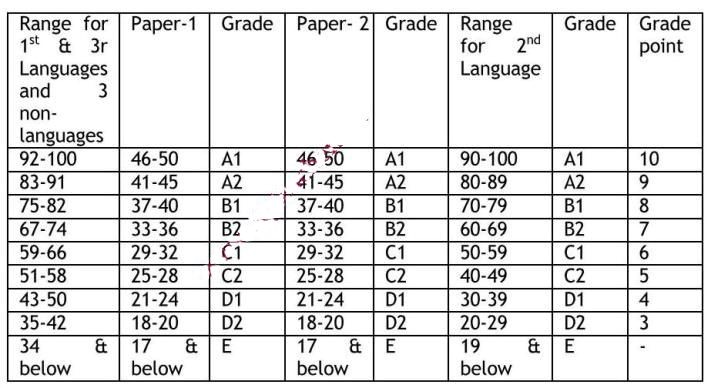 How to check the AP 10th Class Grade?
As per the marks obtained in the exam, check the above table.
I got the 83-91 marks, What is my grade?
As per the above table, the grade is B1
What is the my grade point for the 67-74 marks?
As per the above table refeence, the grade point is 7.