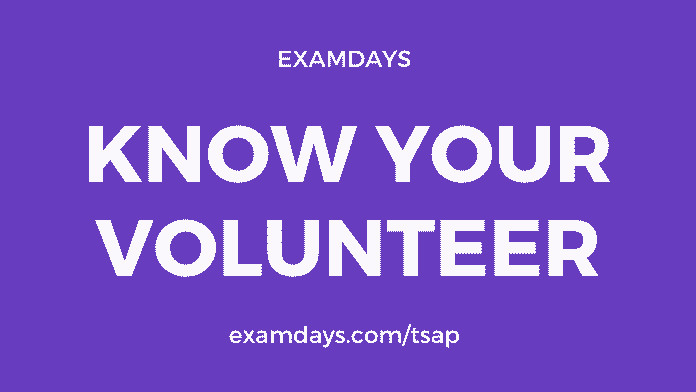 Know Your Volunteer: Andhra Pradesh State Sachivalayam has assigned a single volunteer for the fifty families at the village level, as per that, many volunteers are works as per the 50 families assign if you're looking for the "Your concerned volunteer" to avail the Government benefits. On this page, we have provided the direct link to get the grama volunteer contact number and its official details.
The know your volunteer link is given in below for the candidates who looking for the AP Grama Sachivalayam to know your volunteer.
It is essential for the "know your volunteer" from Grama Sachivalayam, AP Govt kept the Grama volunteer information like "Name", "Mobile Number", "Sachivalayam Area Name", "District Name". Use the same details if any benefits are not received or pending from the Govt side.
మీ గ్రామ వాలంటీర్ ఎవరో తెలుసు కోవలా?
అయితే, క్రింది విదంగా సూచించిన సమాచారాన్నిఅనుకరించండి. ముందుగా ఆంధ్ర ప్రదేశ్ రాష్టా గవర్నమెంట్ కి సంబందించిన వెబ్సైట్ ని gramawardsachivalayam.ap.gov.in సందర్శించండి.
ఒక్కసారి వెబ్సైట్ ఓపెన్ అయిన తర్వాత, అక్కడ గ్రామ వాలంటీర్ తెలుసుకోండి "Know Your Volunteer" అనే పదాన్ని క్లిక్ చేయండి. అః తర్వాత వాలంటీర్ లింక్ ఓపెన్ అయిన తరవాత, మీ యొక్క ఆధర్ కార్డు నెంబర్ ని ఇచ్చిన గడియ లో ఎంటర్ చేసి, captcha ని కూడా ఎంటర్ చేయండి.
ఆ తర్వాత, "Check" అనే బటన్ మీద క్లిక్ చేసి, కాసేపు వేచి ఉండండి. వెంటేనే మీ గ్రామానికి చెందిన గ్రామం వాలంటీర్ పేరు మరియు మొబైల్ నెంబర్ అక్కడ తెర మీద కనపడతాయి.
గ్రామ వాలంటీర్ యొక్క మొబైల్ నెంబర్ ని తెల్సుకోని, మీకు కావల్సిన సమాచారాన్ని కాల్ చేసి వాలంటీర్ నుండి తగిన సమాచారాన్ని తెలుసుకోండి.
Know Your Volunteer
The Volunteer will provide the exact and accurate information on the AP Govt benefits as per your eligibility wise.
Know your volunteer link and get your assigned volunteer details.
Never Share: Don't share your volunteer details with anyone, these are details are available only for the particular village wise only, use the volunteer details for the Sachivalayam works and get your work status.
Know Your Volunteer by Aadhar
Now, volunteer details are retrieved by the Aadhar Card number, just follow the below screen instructions and use the Aadhar card and get the details instantly. know your volunteer by aadhar are available in below for reference purpose.
Important Note: Make sure that, volunteer details never and ever share to anyone and never share on social media, volunteer details very confidential and high security.
Visit the official website for volunteer – Verify Your Volunteer Details.
Enter the Aadhar Card Number and Enter Captcha.
Click on the "Check" button.
Now, your Volunteer details are printed on the screen.
Know Your Volunteer Status
AP Grama volunteer status information will be remains same for the every volunteer in Andhra Pradesh state, just follow the screen instructions and get the accurate and exact volunteer status information and contact phone / mobile number.
How to know my Volunteer details?
Visit the Grama Sachivalayam official website and enter your Aadhar Card and Captcha and get the volunteer details.
How to get Volunteer Details?
By using Aadhar Card Details.
Volunteer Official Link?
https://gramawardsachivalayam.ap.gov.in/GSWS/#!/knowYourVolunteer