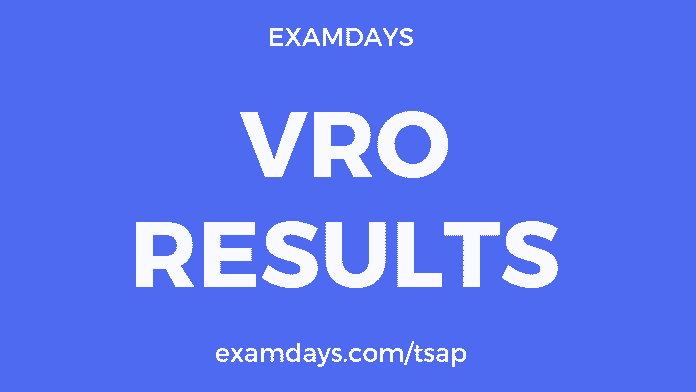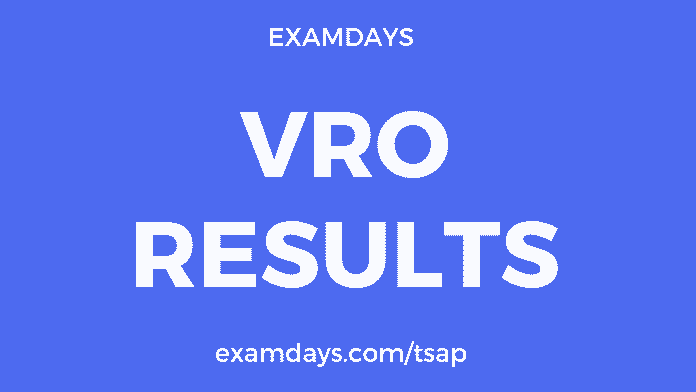 AP VRO Results
AP VRO Results: Andhra Pradesh Sachivalayam recruitment team has scheduled to releases the Village revenue Officer VRO post list and results in the month of October 2020 (Expected date). Those who are given the AP Sachivalayam VRO examination test, they can download the complete AP VRO Merit and AP VRO results. The Sachivalayam results already scheduled, So candidates no need to tension about the final results.
After Sachivalayam results released. Candidates have to attend the document verification procedure as per the merit wise and date wise, candidates have a complete list as per the cutoff marks wise.
Sachivalayam team has scheduled on 18 to 20 for the list and result notification to finalise the selection list. ఆంధ్రప్రదేశ్ సచివాలయం వి‌ఆర్‌ఓ ఫలితాలు ఈ నెల ఆనగా సెప్టెంబర్ నెలలో విడుదలకి సిద్ధం చేసారు, 18 to 20 న ఫలితాలు అందుబాటులో ఉండే అవకాశం ఉంది.
అభ్యర్థులు ఒత్తిడికి గురి అయ్యే అవకాశాలు లేకుండా ఇదే నెలలో ఫలితాలు అందుబాటులోకి రానున్నాయి, కావున పరీక్ష లో సంపాదించినా మార్కుల ఆధారంగా మెరిట్ జాబితా అందుబాటులో కి వస్తుంది.
కట్ ఆఫ్ మార్కులతో సెలక్షన్ తుది జాబితా విడుదలలు చేస్తారు, ఆ తర్వాత సర్టిఫికెట్ వెరిఫికేషన్ కి పిలిచి సెలెక్షన్స్ చేస్తారు.
After YS Jagan Reddy CM in Andhra Pradesh, there is huge number of vacancies are announced for the AP unemployed youth as per the election agenda, Now in Grama and Ward Sachivalayam there are 1,26,728 Vacancies are get filled up for FY 2019-2020.
AP VRO Results
The complete Sachivalayam recruitment information was listed in below tabular form for candidates easy reference purpose, candidates have to check out the Merit List and Cutoff marks for the selection process.
Name of the Authority

Andhra Pradesh Sachivalayam

Name of the Posts
Grama and Ward Vacancies
Number of Posts
16,207 Vacancies
Qualification
10th/Intermediate/Degree/Engg/Pharmacy
/B.Sc/BZC/Civil/Mech/
Polytechnic/Diploma/Agriculture
Age Limit
18to 42 Years & Age Relaxation Applicable
Official Website
gramasachivalayam.ap.gov.in
wardsachivalayam.ap.gov.in
AP VRO Results 2020 Download
Those who have given the examination from September, they can download the complete Sachivalayam merit list and results from the official website gramasachivalaym.ap.gov.in.
AP Sachivalayam has released a complete result notification and merit list notification for the selection process.
Download the direct merit list PDF document and cutoff marks for the selection marks.
The cutoff marks will give you a complete idea of the selection process.
AP VRO Merit List & Results Available
AP Sachivalayam VRO Merit List PDF – Download Now
AP Sachivalayam VRO Results – Download Now
AP Sachivalayam Cutoff Marks – Available Soon
If Sachivalayam candidates have any further questions and doubts, use the below comment box for further clarification, post the questions/doubts directly for clarifications.